Projects & Works / Media: video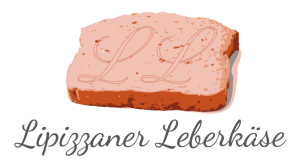 von der Idee zum fertigen Produkt. Idee, Konzept, Gestaltung und Durchführung - alles aus einer Hand. ein Honeypot. Auf der Website werden übermittelte Bestelldaten, Kontaktdaten ...
[ read more ]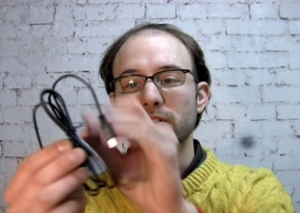 Ein Spiel für einen Spieler: "gefällt mir - gefällt mir nicht" MEMORY. Finde die zusammenpassenden Aussagen. Video und Ton: 16:9 / 7:11 min
[ read more ]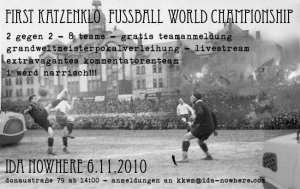 Am Samstag, 6. November 2010 Einlass: 16h / Spiele: 17 – 20.30 Das Debüt der Katzenklo Fussball Weltmeisterschaft findet am 6. November 2010 bei Ida Nowhere (...
[ read more ]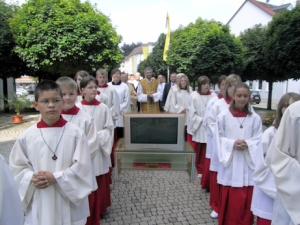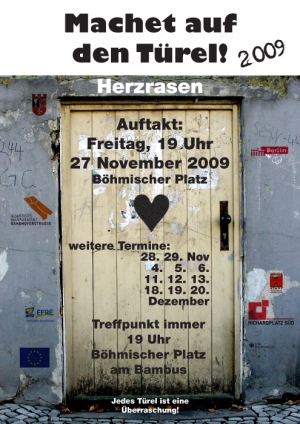 Auch dieses Jahr wieder "Macht auf den Türel". Diesmal offiziell im Richardkiez und Ganhoferkiez.... Auf der Suche nach dem Herzen von Rixdorf ! ... damit es nächtes Jahr...
[ read more ]
The grand opening of IDA NOWHERE, the new space for artistic collaboration based in Neukölln, Berlin, is closing in! At 19:00 on October 16th the doors will open to a vernissage with...
[ read more ]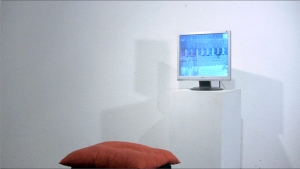 Auf dem Screen sind alle Fotos meines Fotoarchives in chronolgischer Reihenfolge zu sehen. Der Film enthält alle Fotos, so auch private und unveröffentlichte, die sich seit den letzten...
[ read more ]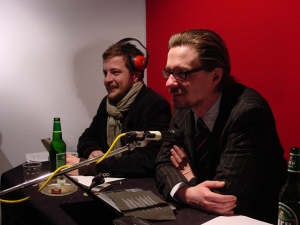 Beeing part of the Terrostistencasting Team - i was responsible for the webstream. Details see website ...
[ read more ]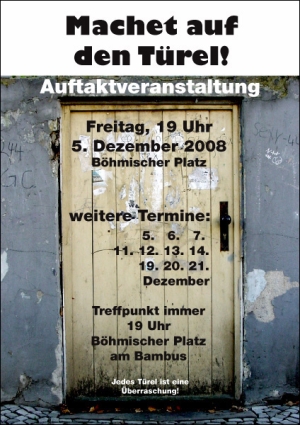 An jedem Tag an den Adventwochenenden wurde in Berlin/Rixdorf ein Türel geöffnet. Die Türel waren: der Böhmische Gottesacker, K+K Volkart, die Fallobstwiese, Salonlabor Bauchhund...
[ read more ]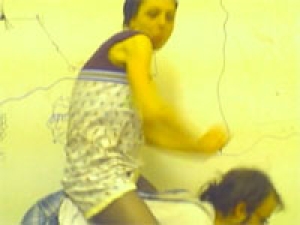 The latest dürümdürüm production! Winkekatze Wackeldackel .. hin und her hin und her ...
[ read more ]