Projects & Works / by Type: event

Künstlerische Auseinandersetzung mit den Menschen und dem Ort Golzow im Oderbruch. Gestern . Morgen . Heute Heimatstube . Frühstück . Wunschorakel Zum Heimstfestival Oderbruch...
[ read more ]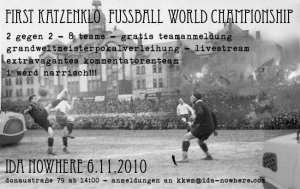 Am Samstag, 6. November 2010 Einlass: 16h / Spiele: 17 – 20.30 Das Debüt der Katzenklo Fussball Weltmeisterschaft findet am 6. November 2010 bei Ida Nowhere (...
[ read more ]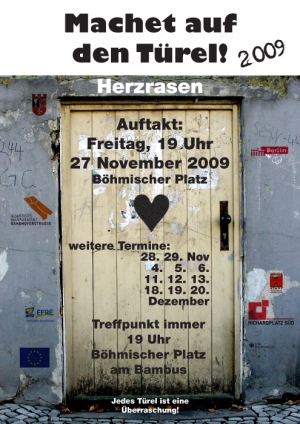 Auch dieses Jahr wieder "Macht auf den Türel". Diesmal offiziell im Richardkiez und Ganhoferkiez.... Auf der Suche nach dem Herzen von Rixdorf ! ... damit es nächtes Jahr...
[ read more ]
The grand opening of IDA NOWHERE, the new space for artistic collaboration based in Neukölln, Berlin, is closing in! At 19:00 on October 16th the doors will open to a vernissage with...
[ read more ]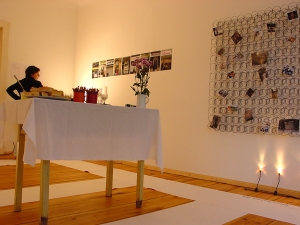 27. Juni 2009 berlin / neukölln entlarvt von: Caro Bräuer Manu Kindermann Bernhard Bauch ----------------------- "Tape End": Bernhard Bauch rekursiv / tape...
[ read more ]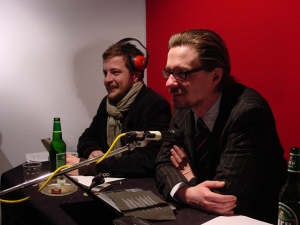 Beeing part of the Terrostistencasting Team - i was responsible for the webstream. Details see website ...
[ read more ]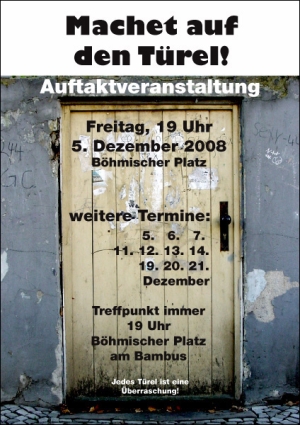 An jedem Tag an den Adventwochenenden wurde in Berlin/Rixdorf ein Türel geöffnet. Die Türel waren: der Böhmische Gottesacker, K+K Volkart, die Fallobstwiese, Salonlabor Bauchhund...
[ read more ]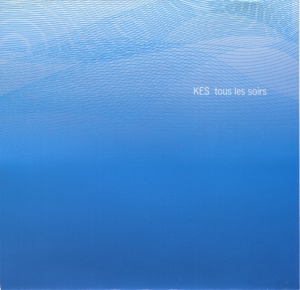 finally. It is done. After mastering with Martin Siefert and producing in Poland. CD RELEASE ! Listen here: https://kes-kleineseinmannsportsegelboot.bandcamp.com
[ read more ]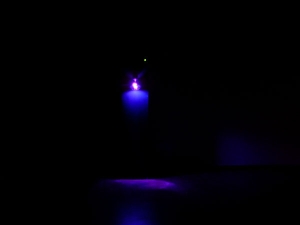 Durch das Abwerten bzw. Ausblenden der visuellen Eindrücke werden automatisch alle anderen Sinne in den Fordergrund gestellt – in diesem Fall das Hören. So wird Klang verstärkt...
[ read more ]