Somenothings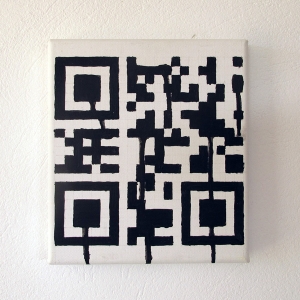 Drawing takes time. the paint and gravity do the rest. casein paint on canvas - 18x20cm handmade my first drawing(!)
[ read more ]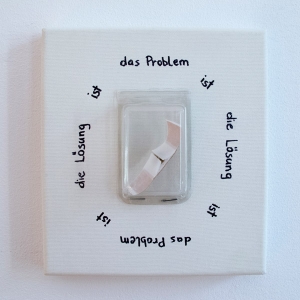 goldene Reißzwecken auf Pflaster in Plastik auf Leinwand 18x20cm mit Text Kombiangebot: die Lösung und das Problem - beides in Einem Verkauft bei der Kunstauktion...
[ read more ]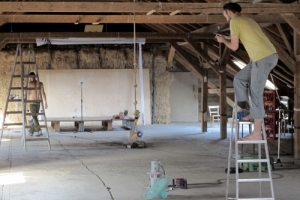 Eine Anleitung Man nehme ein Fernsehprogramm. Die Anzahl der Sender bestimmt die Anzahl der Ausführenden. Aus den angeführten Sendezeiten ist ein gemeinsamer Beginn- und...
[ read more ]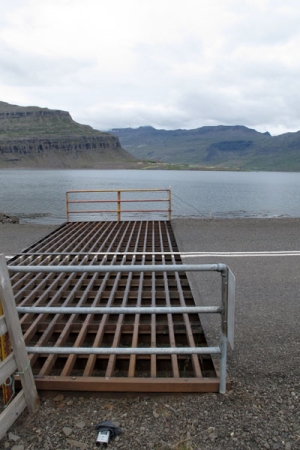 Traveling around in Iceland in July/August 2012 i started recording the sound of Ristarhliðs while cars are driving over. A Ristarhlið is a metal gate that is put into the road. First...
[ read more ]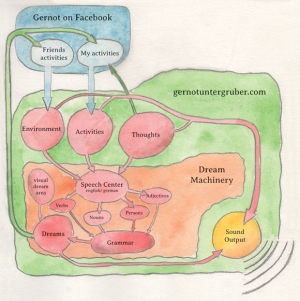 The auditive insight is a sonification of Gernot Untergrubers neural stimulations, as effected by visiting his website. While accessing the areas (Thoughts, Dreams, Environment and Activities) through...
[ read more ]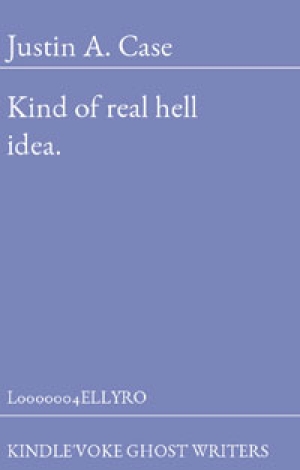 Our bots are compiling and uploading hundreds of ebooks on Amazon.com with text stolen from the comments on YouTube videos. http://www.amazon.com/Sparta-my-have-ebook/dp/B007MLJZSS/ http://...
[ read more ]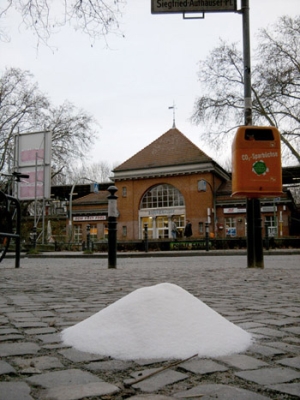 Zuckerberg wurde am 31. Dezember 2011 in Berlin in der Nähe der S-Bahn Station Sonnenallee in berühmt-berüchtigten Szenebezirk Neukölln gesichtet.
[ read more ]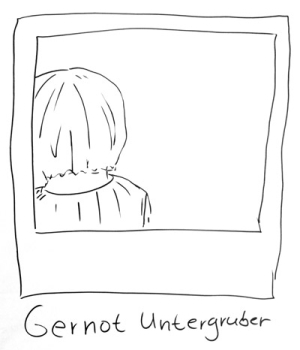 The website gernotuntergruber.com tells you stories about what is happening in the life of Gernot Untergruber. He is constantly growing, learning, developing and changing like a child, trying to sense...
[ read more ]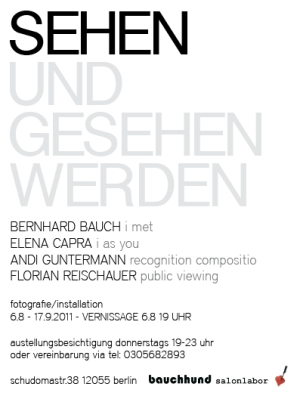 SEHEN UND GESEHEN WERDEN fotografie/installation 6. 8. - 17. 9. 2011 VERNISSAGE 6. 8. - 19 UHR BERNHARD BAUCH i met ELENA CAPRA i as you ANDI GUNTERMANN recognition composition FLORIAN...
[ read more ]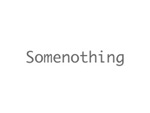 Ein Stück für drei Esser sechs Lautsprecher drei mit Sensoren ausgestattet Löffel drei Suppen oder Müslis Essen mit manipulierten Löffeln. Jeder...
[ read more ]