Projects & Works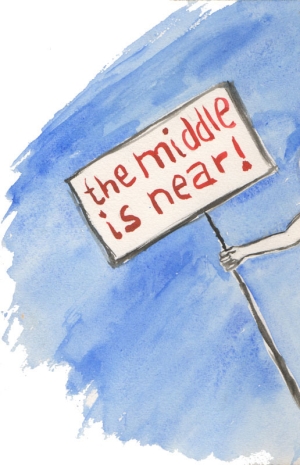 Since some years we live in a world of endless scrolling, because there are (nearly) infinite amount of data and information available out there. There is not beginning, you will never reach the...
[ read more ]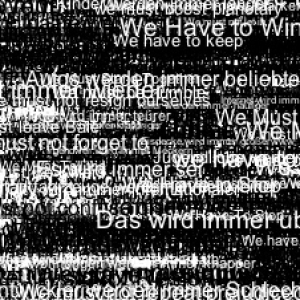 Re-using the content spiders from an old project Modal Auxiliaries to create visual output by for randomly drawing words and shivers of sentences in your browser. Do you concur with ...
[ read more ]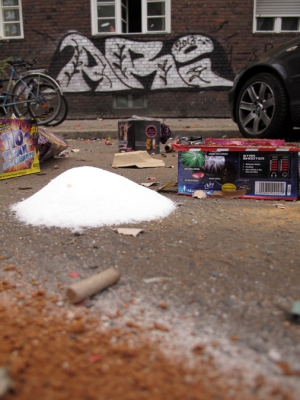 Materialien: Überreste verwendeter Silvesterfeuerwerkskörper, Flaschen, 0.5kg Zucker
[ read more ]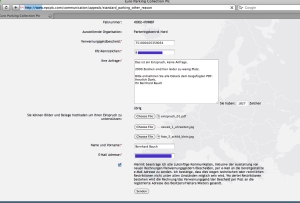 Da hab ich einen (Straf?)-Zettel im Fenster wegen "Falschparken" in Dänemark erhalten. Vollkommen undurchschaubare Schilder ... Das Einspruchs-Schreiben an die "Euro Parking...
[ read more ]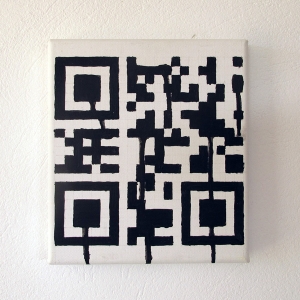 Drawing takes time. the paint and gravity do the rest. casein paint on canvas - 18x20cm handmade my first drawing(!)
[ read more ]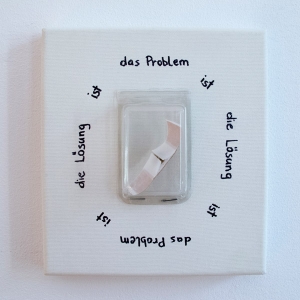 goldene Reißzwecken auf Pflaster in Plastik auf Leinwand 18x20cm mit Text Kombiangebot: die Lösung und das Problem - beides in Einem Verkauft bei der Kunstauktion...
[ read more ]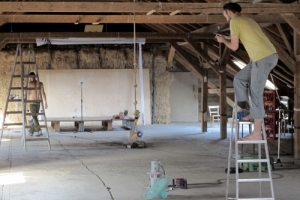 Eine Anleitung Man nehme ein Fernsehprogramm. Die Anzahl der Sender bestimmt die Anzahl der Ausführenden. Aus den angeführten Sendezeiten ist ein gemeinsamer Beginn- und...
[ read more ]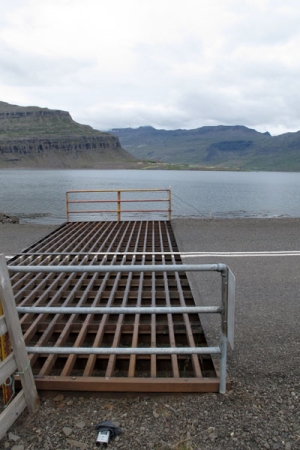 Traveling around in Iceland in July/August 2012 i started recording the sound of Ristarhliðs while cars are driving over. A Ristarhlið is a metal gate that is put into the road. First...
[ read more ]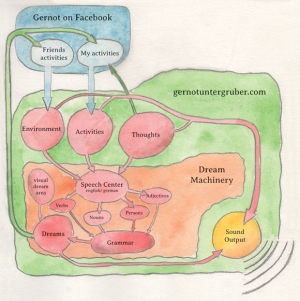 The auditive insight is a sonification of Gernot Untergrubers neural stimulations, as effected by visiting his website. While accessing the areas (Thoughts, Dreams, Environment and Activities) through...
[ read more ]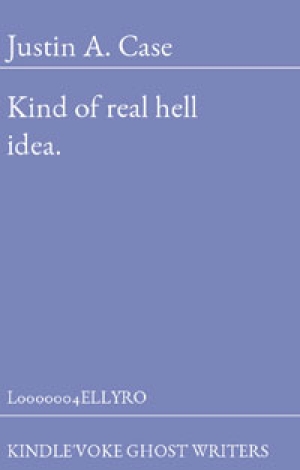 Our bots are compiling and uploading hundreds of ebooks on Amazon.com with text stolen from the comments on YouTube videos. http://www.amazon.com/Sparta-my-have-ebook/dp/B007MLJZSS/ http://...
[ read more ]