Projects & Works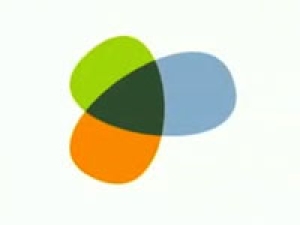 08. February 2006
Centrope in ZahlenSkathucz Bernhard Bauch, Nina Kataeva 2005 Video zum Centropeprojekt (siehe www.centrope.info). The idea is to visualise facts and impressions of the involved cities with numbers and...
media: video, animation
[ read more ]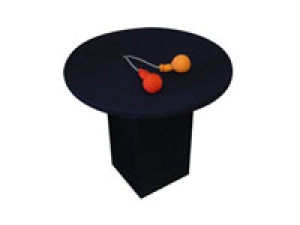 18. January 2006
Hapti ist eine interkative Klangskulptur von Bernhard Bauch und Florian Waldner bei der zwei Bälle als Interface fungieren. Durch drücken und kneten dieser verändert sich der entstehende Klang. Zusätzlich...
media: sound, installation
[ read more ]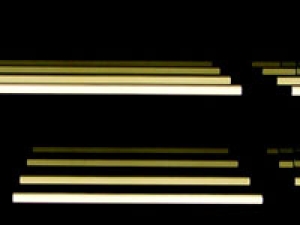 01. January 2006
feedback experiments with david schweighart together with david schweighart i did some experiments with room, a microphone and speakers. with maxmsp we put the mikrophone and the speakers in to a closed...
media: sound, music
[ read more ]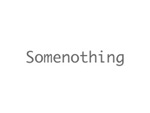 24. December 2005
Christmas present for our mother
media: music
[ read more ]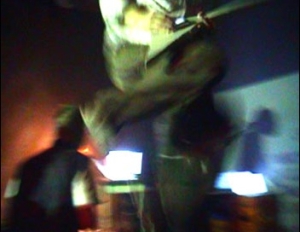 10. December 2005
HD gig @ cabret renz
media: sound
[ read more ]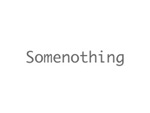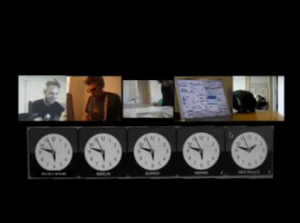 27. October 2005
international Skype Concert
media: web, sound
[ read more ]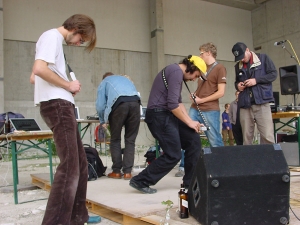 22. September 2005
Concert of the famous Handydandy
media: sound, music
[ read more ]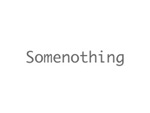 28. June 2005
Playhead included in the exhibition "Ratsch! Fump! Donk!" (digital art exhibition in the Heiligenkreuzerhof, Vienna 2005)
media: sound, installation
[ read more ]